Your destination is the city of Milan. The conference venue is the Department of Computer Science of the University of Milano, in Via Celoria 18, easily reachable with public transportation.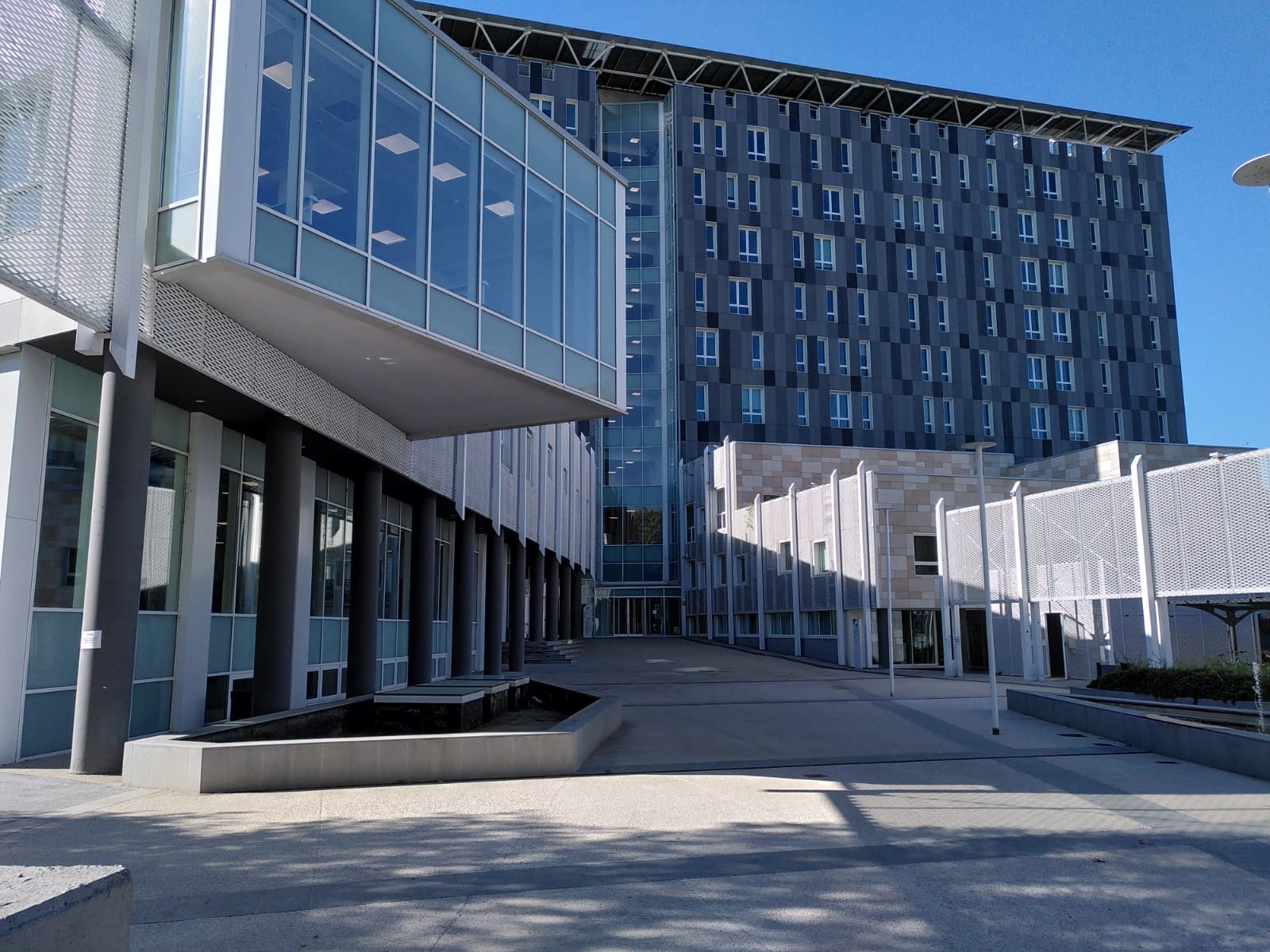 How to reach us
The pedestrian gate to the Venue is in Via Celoria 18. The quickest and easiest way to get to the Venue is by metro. The nearest station is Piola (Line M2, a.k.a. green line) at 10 minutes walk. Here is the metro map. Several bus stops are located nearby the Workshop venue, with the nearest being served by bus line 93.
All talks will be given in Room "Alberto Bertoni" (Aula Magna) located on the ground floor of the Venue.
The coffee breaks will be served in the nearby Aula Epsilon located on the same floor.
The registration desk will be in the Aula Epsilon on February 15th morning. Attendees and speakers who arrive after the scheduled registration time can ask for their badge and conference bag to the organizers during the conference.
Follow the blue path of the picture below, until reaching the modern tower hosting the CS Dept. Once inside the tower, turn on your right and go straight until reaching Aula Epsilon.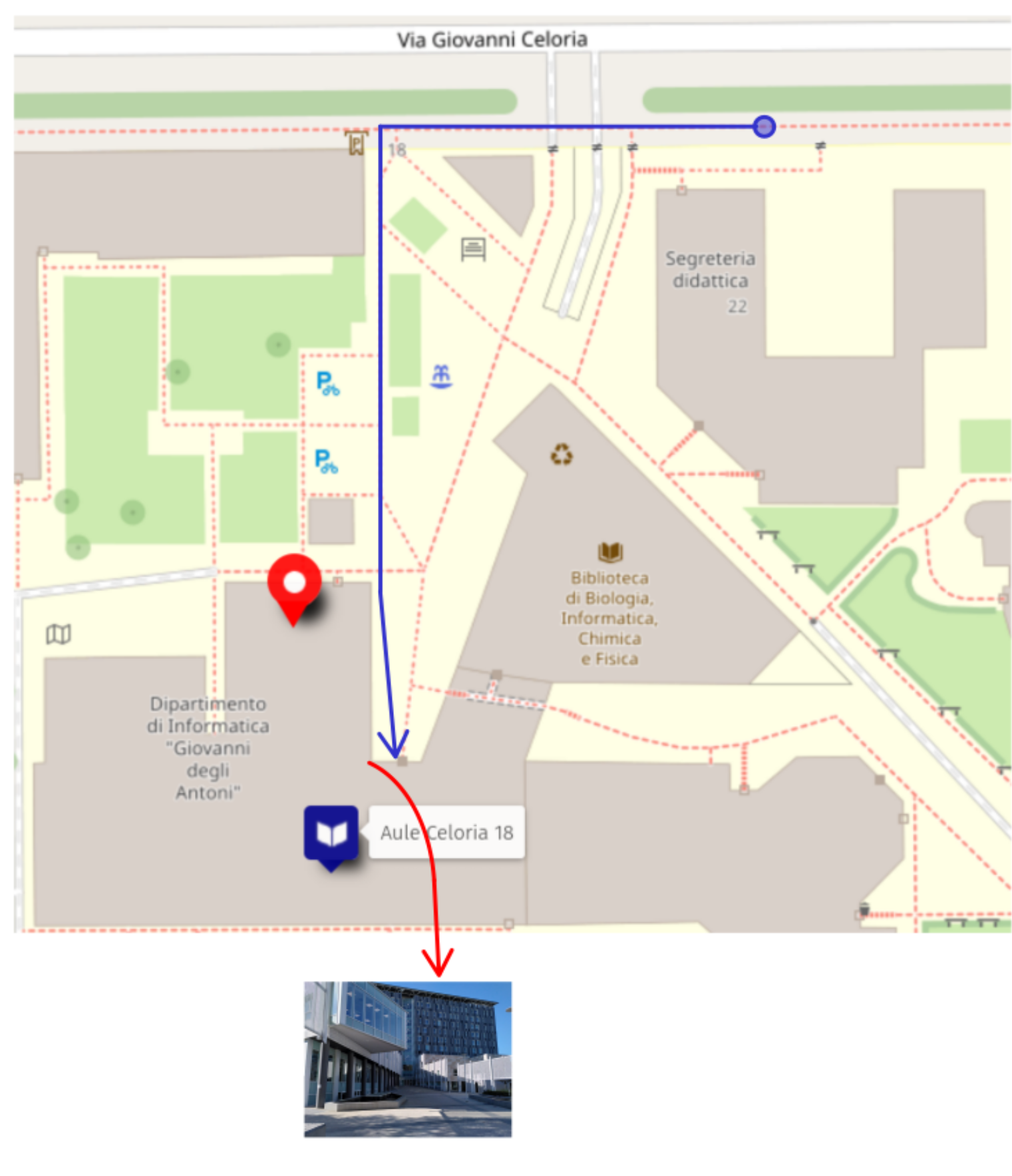 Public Transportation
Public transport ticket costs €2.20 and is valid for unlimited use of public transport in Zones 1 to 3 of the metropolitan area of Milan for a total of 90 minutes. Public transport is composed of bus, metro, tram and urban trains. Tickets can be purchased at automatic ticket machines at any metro station, in bars, tobacconists and news-stands. Several apps now also allow to buy tickets on your phone (notably the official app of the public transport company ATM). Other fares can be found here.
A 3 days ticket is available at a cost of €13, for an unlimited number of trips on any public transport service in Zones 1 to 3 of the metropolitan area of Milan. It is active from the day of first validation to the end of service of the third day.
How to reach Milan

By flight, Milan is serviced by three airports:

Milano Malpensa (MXP), connected to the city via train (Malpensa Express, see timetable).
Milano Linate (LIN), connected to the city by metro line M4.
Bergamo Orio al Serio (BGY), connected to the city by bus (60 minutes run, see here).

By train:

From the railway station Milano Centrale, take the metro line M2 towards Cologno Nord/Gessate, and get off at Piola. The metro trip should take 5 minutes. From there it takes a 10 minute walk to reach the Workshop Venue.
Do you need help?
For any request or need, feel free to contact the organizing committee at ayw2023@di.unimi.it.